October 15, 2023 2:51 pm
Leave your thoughts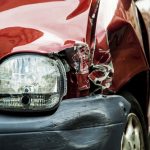 Getting into a car collision is an unfortunate event that can leave your vehicle with significant damage. When faced with the need for auto body repairs, it's crucial to choose the perfect auto body shop. The right shop will not only repair your vehicle back to its pre-accident condition but also provide excellent customer service and ensure a hassle-free experience. In this blog post, we will decode the art of choosing the perfect auto body shop, helping you make an informed decision.
1. Research and Reputation:
Start your search for the perfect auto body shop by doing some research. Look for shops that have built a solid reputation in your community. Check online reviews and ask for recommendations from family, friends, or your insurance company. A shop with positive reviews, satisfied customers, and a history of quality workmanship is a good indication that they will provide exceptional care for your vehicle.
2. Certified and Qualified Technicians:
When it comes to auto body repairs, you want to ensure that the technicians working on your vehicle are qualified and certified. Look for a shop that employs technicians who have received training and certifications from reputable organizations, such as the I-CAR Gold Class Professionals certification. This certification ensures that the technicians have the necessary skills and knowledge to perform high-quality repairs on your vehicle.
3. Specialization and Expertise:
Different auto body shops may specialize in specific types of repairs or specific vehicle makes and models. Depending on your vehicle's needs, consider choosing a shop that specializes in the type of repair you require. Specialized shops often have the necessary tools, equipment, and expertise to handle the unique challenges associated with specific repairs, ensuring the highest quality of work.
4. Insurance Coverage and Warranty:
Check if the auto body shop works with your insurance company or if they can provide assistance with the claims process. A shop that has experience working with insurance providers can help streamline the process and ensure a smooth and hassle-free experience for you. Additionally, inquire about the warranty they provide for their repairs. A reputable shop will stand behind their work and offer a warranty that guarantees the quality and durability of their repairs.
5. Communication and Customer Service:
Clear and effective communication is essential when it comes to auto body repairs. A good auto body shop will keep you informed throughout the repair process, providing regular updates about the progress and any changes that may arise. They should also be responsive to your questions and concerns, ensuring that you feel confident and comfortable with the repairs being done. Excellent customer service is a crucial aspect of choosing the perfect auto body shop.
6. Quality of Work and Facilities:
Visit the auto body shop in person to assess the quality of their work and the condition of their facilities. Look for cleanliness, organization, and well-maintained equipment. A shop with a clean and professional environment is more likely to take pride in their work and provide top-notch repairs. Additionally, ask to see examples of their previous work or look for before-and-after photos to evaluate the quality of their repairs.
7. Convenient Location and Additional Services:
Consider the location of the auto body shop and how convenient it is for you to drop off and pick up your vehicle. A shop that is close to your home or workplace can save you time and inconvenience. Additionally, some shops may offer additional services, such as rental car arrangements or shuttle services, which can make the repair process more convenient for you.
Conclusion
Choosing the perfect auto body shop requires careful consideration of several factors. Research and reputation, certified and qualified technicians, specialization and expertise, insurance coverage and warranty, communication and customer service, quality of work and facilities, and convenient location and additional services are all essential aspects to evaluate. By considering these factors, you can ensure that your vehicle receives expert collision care from a reputable shop that prioritizes your satisfaction. Remember, the right auto body shop will not only restore your vehicle but also provide you with peace of mind during the repair process.
Got Questions? Let Us Help!
Tom's Body and Paint, Inc. is a full-service auto body repair shop. We offer body and collision repair on all makes and models of vehicles. We also offer auto paint services and 24-hour towing for your vehicle. We offer auto body repair, collision repair, towing services, vehicle recovery, roadside assistance, RV repair, fleet repair, utility vehicle repair and more! We have the largest paint booth in town, so there is no vehicle that is too big: we can fit an entire fire truck. Our shop is an I-Car Gold Level Shop, and we have I-Car trained auto body specialists on hand. Contact us or come in today! We work with all insurance companies and will have your car looking like new in no time!
Categorised in: Auto Body Shop, Collision Repair
This post was written by admin